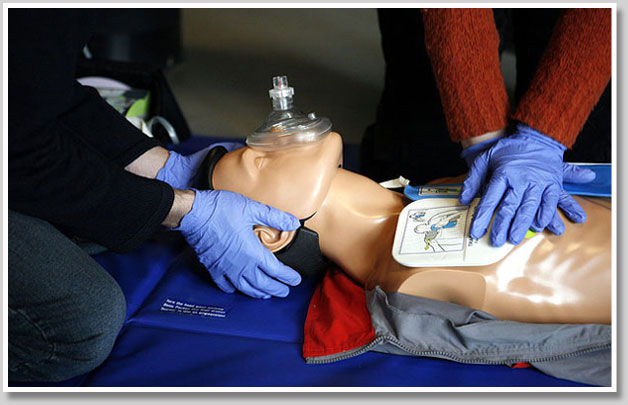 The mission of the North Mason Regional Fire Authority is to safeguard North Mason Communities.
An integral part of our commitment to this mission is the CPR Program, which includes a variety of course options. Please see below for additional information:
Adult, Child and Infant First Aid/CPR/AED
UPCOMING CLASS: April 16th, 2023 @ NMRFA Station 21, 490 NE Old Belfair Hwy, Belfair
This course provides L&I and OSHA-approved First Aid, CPR & AED training for the community, meeting both daycare and L&I requirements. Each class is eight (8) hours long, begins at 9:00 a.m. and costs $40. The Fire Authority will be offering this course bi-monthly. If you have a group of ten (10) or more, please let us know so we can schedule a class for you.
Heartsaver or BLS Provider
This course provides American Heart Association (AHA) certification. This course can be provided upon request for groups of four (4) or more.                                                                                  Please call for availability if you need AHA CPR certification.
For additional information regarding our CPR Program or to sign up for a class, please contact Abe Garder via email or telephone (360) 275-6711 Ext 232.