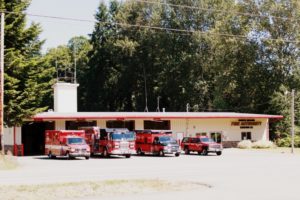 Fire Station 21 is located at 460 NE Old Belfair Highway Belfair, WA 98528. This Station is staffed 24 hours a day by one Captain, one Paramedic/Firefighter and two EMT/Firefighters. The Station currently houses the following equipment:
ENGINE 21:  A 2011 Pierce Contender with 1750 gallon water capacity, 1500GPM pump, built in hydrolic generator, full set of vehicle extrication tools, thermal imager, laptop computer, emergency communications, emergency scene-lighting and complete EMS gear.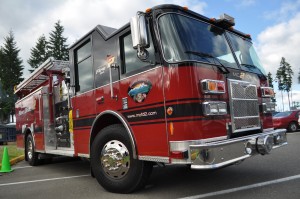 MEDIC 21:  This is our 2012 Braun Northwest custom build Ambulance, which is outfitted the same as any emergency room at a hospital. This unit will see 40,000 road miles and transport over 1,000 patients in one year.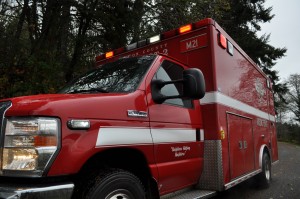 AID 21:  Designed by Life Line, this EMS unit was delivered in 2006, built on a Ford E450 chassis. Also outfitted as an Advanced Life Support Unit, this is primarily used to transport non-life threating emergencies to area hospitals. In the event that it is needed for more serious calls, a Paramedic can climb in and utilize this vehicle for dual purpose.
Fire Station 21
460 NE Old Belfair Hwy
Belfair, WA 98528